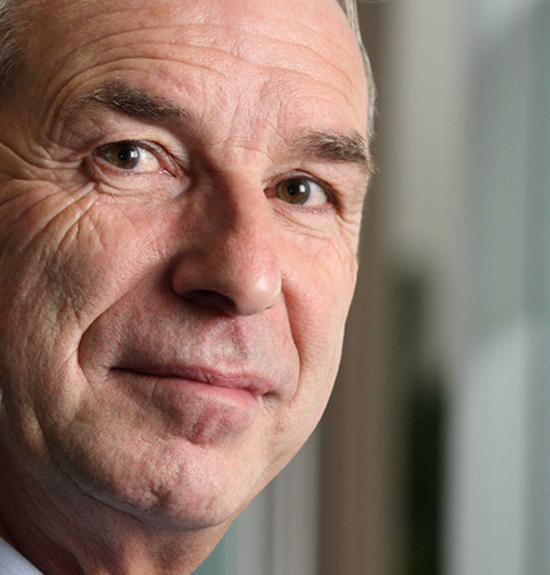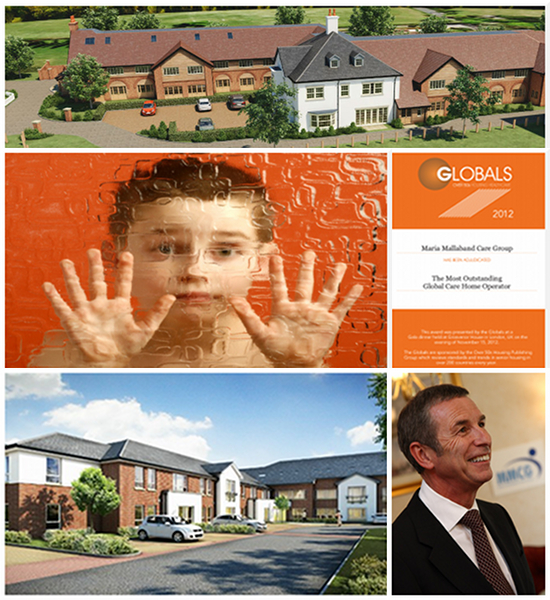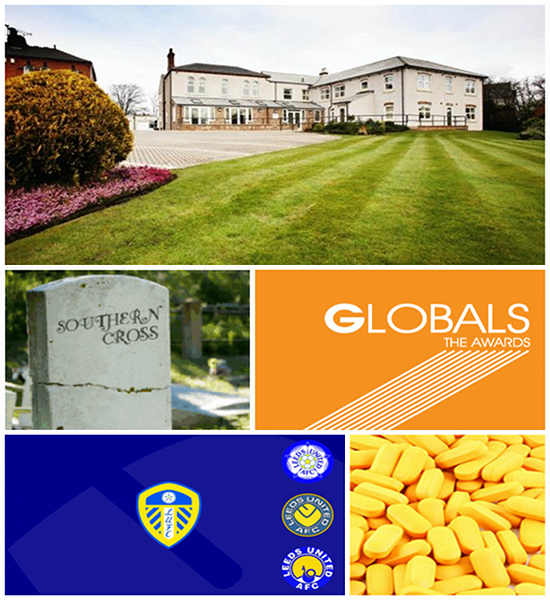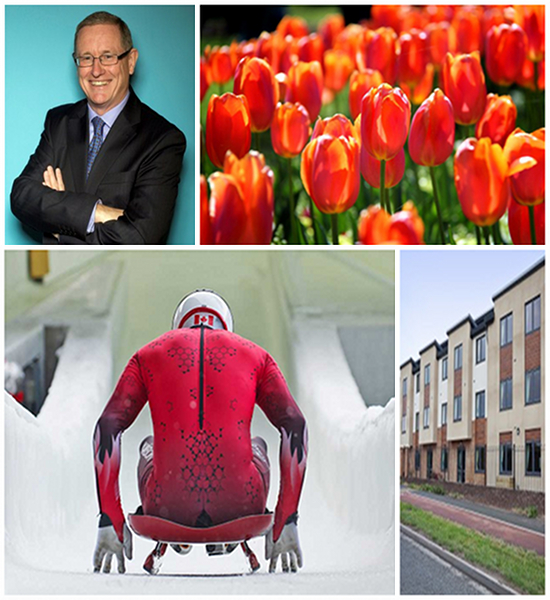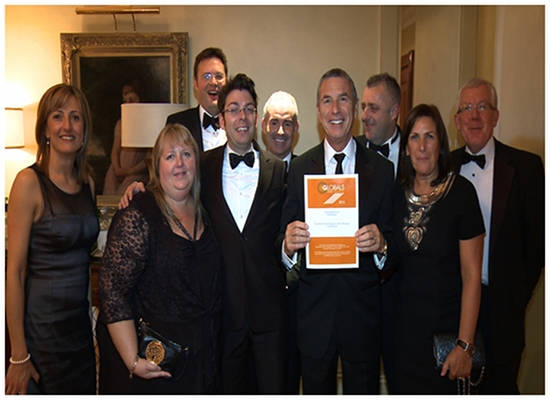 GLOBAL AWARDS 2012
The greatest achievers in the over 50s housing sector in the past 25 years have been industry interlopers. Men and women free of the mental baggage that afflicts thinking and constrains effort. Men and women who focus on a standard and then set about its delivery…
A
face

you will welcome

Phil Burgan is one of only a clutch of change merchants in the over-50s housing / healthcare sector in the world. The greatest change artists have been industry interlopers. Men and women who gravitated to the sector because they saw a gap in service standards. Never burdened by industry angst; never hidebound by regulations, nor overwhelmed by the status quo. Pioneers prepared to cut a path through industry thickets, ignore naysayers and the army of well meaning sector advisors and consultants.

It is the richest of traditions, with the fewest members. Paul and Terri Klaassen 'invented' the assisted living sector almost 30 years as a riposte to the desultory skilled nursing product in the USA; Thyra Frank has reinvented dementia care from her Danish base; Dr Hans Becker formulated the apartment for life, Mike Parsons has elevated the CCRC to a new plane and Leo Campbell has taken ageism out of over-50s architecture.

It is the smallest of clubs. But their collective influence permeates a sector that resides in every country.

Phil Burgan is one of a handful who turn on taps from which 99 per cent of the population drink.
The care sector is an unforgiving business. It is overregulated, has an army of critics, faces incorrigible union pressure, variable staffing standards, relentless political bullying, unhelpful financiers and a product that resides permanently in 'your front room.' The sector is under constant observation from its political and societal enemies on the outside and the 'fifth column' in its lounges.
Phil Burgan has dared to walk where angels fear to tread. The British haven't always been good at this business. But a clutch of UK operators now strut upon the world stage.
They have elevated delivery standards above the 'mission mentality' which besets much of the sector worldwide.
His team has nuanced care levels, and given it a breadth and diversity. Burgan came to the care sector later in life. He was a chemist in his early years. He built the 38 pharmacy group Medimart Limited which he sold in 1995. He then did an industry switch-hit. Maria Mallaband Care Group (MMCG) was named after his grandmother. Ten years ago, Burgan operated four care homes. Now it is a £100 million turnover company which runs 144 sites.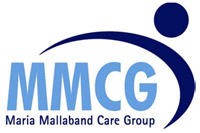 Burgan has built his business via a mix of in-house development, industry fund alliances, the takeover of ailing rivals and an appreciation of emerging sub-markets. His biggest quantum leap was consummated in September 2011.
MMCG created a new division to warehouse the management of 35 Southern Cross Care homes. The Countrywide Care Homes entity now trolls for distressed businesses. The Southern Cross deal was fraught with new challenges. The staff culture, absenteeism, decayed buildings, adverse standards reports and disillusioned managements challenged the Maria Mallaband oversight team. It has been akin to wrestling with crocodiles. A war of attrition won slowly over time. No ground was easily won. It tried the patience of angels, and whilst not yet complete, peace is beginning to emerge in pockets. Burgan has made more progress than any other management team that took on the supervision of a Southern Cross orphan. Dr Chai Patel's HC-One Care Group is still struggling and is affecting the Fitch credit standing of the Titan-Europe debt held by landlord NHP.
Burgan has created alliances with new product creators.
MedicX Healthfund, the UK healthcare property investment fund, has agreed to fund the construction of a new 64 bed elderly care home in Christchurch. MedicX has entered into an agreement with Quantum to develop the property and works have now started on site. At practical completion, a 35 year lease will be granted to Maria Mallaband Care Group, who will operate the property.
MedicX Healthfund is also behind MMCG projects in Bangor (Oakmont Lodge Care Home) and a 50-bed property in Holmes Chapel in Cheshire.
But Burgan also has a deep appreciation of sub markets in the care sector. MMCG is one of the best performers in the autism sector. Autism Care UK is a rapidly growing support organisation for people with autism and complex needs. In the last 12 months the Burgan entity launched a bold inspirational mission statement based on what people with Autistic Spectrum Conditions have said they want for their adult lives.
"A life of happiness, dignity, achievement and inclusion" was selected to represent the work of Autism Care UK and demonstrate how imaginative support services for people with Autism can be life changing for both individuals and their wider families. The statement was also chosen to echo Article 3 of the United Nations Convention on the Rights of Persons with Disabilities which speaks of "Respect for inherent dignity, individual autonomy…and full and effective inclusion in society."
Burgan's leadership and his team's committed performance has led to a plethora of awards.
An Entrepreneur of the Year nomination, two awards in the UK over-50s housing sector and a Global Award attest exemplary standards.
But Phil Burgan's true genius is plotting a path through the unknown. He has now built two empires in a single lifetime. Pharmacy may be a distant past, but his journey in care homes is incomplete. He has set his organisation on a growth strategy that seems oblivious to straightened times. Very rare is the sailor who unfurls his sails in a storm. That requires both courage and judgment.
---
About The author
Esmonde Crawley is an international authority on over-50s housing. He is the author of 100 New Trends in Over-50s Housing, and edits weekly journals on over-50s housing on four continents. He travels for over eight months of the year viewing new developments and evaluating new proposals. He is the author of this piece on Philip Burgan and the Maria Mallaband Care Group.